Aerial photography has made tremendous progress over time and is now embraced by different industries. Drones are majorly used in aerial photography in real estate, telecommunication industriesand mining sites, events such as weddings, corporate functions, and parties among others. Most clients are in need of high-resolution photographs and high definition videos. So you may ask: "How is drone aerial photography pricing determined?"
Well, a number of factors determine the pricing. Depending on the nature of the service needed, aerial photographers may have a flat rate charge that caters for travel expenses to the aerial shooting site and back, and the type of shots to be captured.
Price rates may differ based on different factors such as the equipment being used, the nature of the area where photography is to be done, the company's brand status whether it's high ranking, as well as competition from other aerial photographers.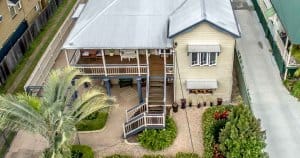 An organization in Brisbane may charge anything ranging from $100 for a one or one and a half hour shoot in any chosen location. Any shots done past this time period can accrue an extra $70 for each extra hour spent taking shots. This is a common price for real estate photography and the service also entails editing of and access to all captured images.
Clients have diverse needs with regard to aerial video footage ranging from events such as parties and weddings, corporate functions, real estate marketing clips, mining site surveys, construction site inspections among others.
Aerial video prices also vary depending on factors like location, type of UAV used, nature of footage requested by the client, and the overall shooting time. The cost may rise based on the length of the footage to be edited.
Prices may range between $200 to $3,500 for events such as weddings and parties and $400 to $7,000 for realty marketing clips. This cost is all inclusive of shooting and editing the entire footage. The major factor to note here is time which is a major determiner of the prices.
The type of equipment used also plays a major role in determining UAV aerial photography prices. Purchasing a drone that can weather through any environment and capture the best aerial footage can range between $1,000 to $12,000 based on the model and the features in it.
Hiring the services of an expensive drone with superior features means that you will be guaranteed of high-quality aerial footage but this comes at a higher price range to the client.
Flying drones in Australia is regulated by CASA, an Australian government body that issues drone flight licenses and has published a set of rules and regulations that govern drone aerial flights. Drone pilots using UAVs for commercial use must undertake an aerial flight test which after passing receive a flight license renewable after every two years.
This ensures safety and security and guarantees good drone practice. Drone pilots must acquire waivers before flying over people while capturing shots at various events. This can take several weeks to attain. You should, therefore, consult with aerial photography firms ahead of time to ensure that all these regulations are catered for before carrying out a shoot.
Purchasing a drone, taking up tests, and getting licenses is a process that takes a rather long period of time to accomplish, and depending on your needs, it may not be a viable thing for you to do. No need to worry.
All you need to do is source a company that is already in the aerial drone photography business, that has all the licenses and is fully compliant with CASA regulations, discuss your service needs with them, agree on the prices, set the date, have the footage captured and edited, and there you have it, your complete aerial footage at the most convenient price that fits you.
What more do you need? Get the price, get on site, have the flight.