Droneworxs Aerial Photography is Brisbane's leading provider of high-resolution drone photography using cutting-edge equipment.
We are the aerial photography Brisbane experts known to capture, process and deliver the highest quality digital aerial imagery that turns your vision into lasting memories and great results.
Whether planning a multi-platform aerial shoot for an upcoming event or to capture a new perspective of your landscape or real estate property, we are outstanding in providing professional aerial photography that awes.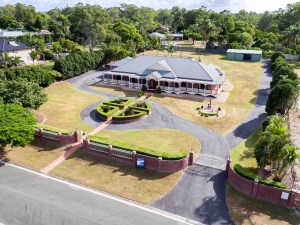 From drone/ground renders, drone aerials and videos, and drone level perspectives, Droneworxs Aerial Photography will give you the full scope of your landscape in a way that exceeds your expectations.
With decades of hands-on experience shooting bird's eye view images, our aerial photography in Brisbane is simply spot on, ensuring unique images from every perspective.
Ideal for use in marketing materials and online by commercial real estate and construction companies, aerial photography Brisbane services deliver images and videos that speak for you.
We at Droneworxs Aerial Photography love doing what we do. We are dedicated to offering the most amazing high-resolution imagery complete with capabilities that make them adaptable for any application.
What's your need–aerial data historical imagery, high-res imagery, infrared imagery, stereo frames or oblique imagery? Whatever your requirement, our drone aerial photography services can be of help.
Whether you need a ground-level view of your real estate or an architectural photography, we are the PROS in Brisbane.
Worried about the unpredictable weather conditions—summer or winter? Not a problem! With our expertise in aerial photography and drone flying in Brisbane, we deliver spectacular imagery that makes the occasion memorable, and the experience priceless.
Add a new perspective to your aerial photography in Brisbane by allowing our crew to take to the skies to capture the most striking aerial images for you. Our clients come from all over Brisbane and we pride in shooting hundreds of properties and projects each year.
We invite you to join our portfolio of happy and fulfilled clients today. Call us to organise your next aerial drone shoot.