Welcome to Droneworxs Aerial Photography!
At Droneworxs Aerial Photography, we believe in using advanced technology to enhance the safety and efficiency of work. Our aerial mapping drone solutions are all you need for your customized professional workflows and easy-to-share results.
Our proven aerial drone services simplify the gathering and analysis of geospatial data, enabling professionals in industries like engineering, surveying, agriculture and emergency respondent to make better decisions, faster.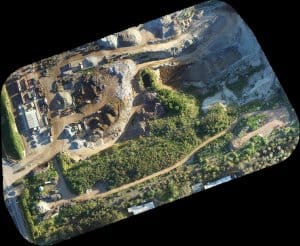 Are you planning a drone flying mission to capture aerial imagery, process maps, and 3D models, and interpret your data? Well, Droneworxs Aerial Photography is the most reliable specialist in drone mapping.
Trust our team of experts to help you create collaborative maps. With our state-of-the-art equipment, we help you integrate your drone data with everyday tools backed by the latest applications for roof inspection, aerial photography, real estate videos and more.
If you are in the construction, agriculture, mining, inspection, or surveying industries in Brisbane and looking to make true measurements or ensure accurate, efficient on-demand data, go no further.
Droneworxs Aerial Photographyspecialises in helping clients to improve safety, keep projects on track using drone maps, reduce survey time, drive efficiency with accurate drone imagery and help you plan, monitor and analyse your project's site operations with reliable drone data.
Enjoy huge time savings with our aerial mapping drone services that truly deliver professional, adaptable maps and models that meet the needs of any industry.
And….
Reduced time spent on the ground means enhanced safety and minimised risk for surveying teams measuring sites like mines, transport routes, and unstable slopes.
Our certified expert pilots and photographers boast a wide range of skills including industrial design, 3D printing, photogrammetry, cartography, and cinematography.
And with their exceptional craftsmanship as displayed in our previous large-scale agronomy, architectural monitoring and surveying,and landscaping projects, we are confident in saving you time and money on your next drone mapping undertaking.
Interested in using drone service for your next project? Real-time aerial mapping using drones is right here! Watch our demo videos or contact us today for more on our drone services.