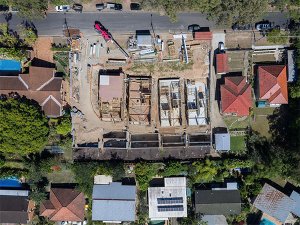 There are manifold reasons that you ought to contemplate on prior to venturing in aerial photography in Brisbane. As a beginner pilot, you might have been motivated by some amazing drone footage, (speaking of which, there are plenty), or just desire an excuse to leave the house often.
Whatever your source of motivation is, the thought of purchasing an ideal drone and getting started in aerial photography can seem pretty daunting.
That is why we decide to come up with a quick list of the top topics for every aerial photography beginner in Brisbane. In case you belong to this group, then below is your take away, think and find out more regarding aerial photography and get your new career off the ground.
Find the right drone
This sound pretty obvious, right? You should always start by purchasing the ideal drone to carry out all your desired tasks. There is a huge number of drones in the market so finding the right one won't be a hassle.
Harness your power of autonomous flight
Once you find the right drone, then it's time to harness your piloting skills. The idea of placing a high-end drone in the sky sounds fascinating (and it is for keen photographers), but it is not as straight forward as it seems.
Make sure you know all the no fly zones
There is no doubt that a huge number of the overall public stays skeptic regarding the introduction of unmanned vehicles. As a beginner pilot, it is up to you that you fly responsibly and away from these established no-fly zones and private properties.
Think about insurance
It is perhaps a good idea that you insure your drone. Mishaps happen and considering you are a new pilot, then this might be an often case.