Norman Creek's story has been, and will always remain one dramatic change. One of Brisbane's history and perhaps the most valuable record is the collection of aerial photographs that were captured in the year 1946.
These images are one of the 1st aerial images of Brisbane taken, and they exhibit almost all City Council Areas in Brisbane.
The first rate photographs are confined by Brisbane City Archives, though the stress-free way you can use to view them is through the Brisbane City Council's Planning and Development Site, and once in, you can sightsee the images through an interactive map.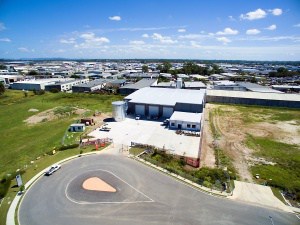 The series of images that you will view in the planning and development site will precisely highlight how most regions of Norman Creek and its catchment have transformed in the last 71 years.
You can hover your cursor over every image (or in case you are utilizing a mobile device, tap the photo and subsequently the white space surrounding it) and this will disclose the present landscape, allowing a closer glance at how certain features have transformed.
In the year 1946, most areas of Tarragindiwere underdeveloped, and the Pacific Motorway didn't even exist. The reservoir found on Wellers Hill did not exist either, but now you can even see the Ekbin Hospital build next to Wellers Hill.
This hospital was set up to act as an American military hospital to medicate wounded soldiers before they run by the Australian and British Military.
Also clearly visible and exhibited in more detail in those images is the location of the tannery, wool scour, and fellmonger possessed by and run by the wealthy business and Merchant Mr. TB Stephens on Norman Creek for almost 20 years' in between the years 1856/1857 up to and until Stephen's death in the year 1877.
At its height, this company was noted to have employed more than 200 individuals'.