Inspecting properties manually is a labor intensive and time-consuming process. GPS enabled drones (also known as Unmanned Aerial Vehicles) teamed up with collision protection provides an unmatched approach to inspecting structures and buildings.
Quadcopter photography experts, on the other hand, are proficient in performing inspections on towers, and high-level aerial building surveys. These experts can likewise perform inspections on roofings, and chimney structures with the help of radio controlled unmanned aerial vehicles.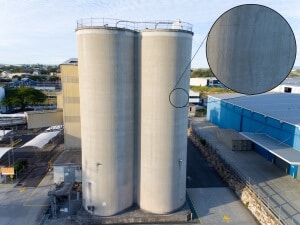 All these inspections can be executed for religious organizations', local councils,' consultants, chartered surveyors, leasehold tenants, and property owners' on their belongings,' such as landmark buildings, tower buildings, solar farms, wind turbines, industrial sites, churches, and retail parks.
Using drones for inspections is a very cost efficient and quick solution for Unmanned Aerial Vehicle (UAV) aerial surveys compared to the relatively expensive conventional approaches such as hiring a cherry picker, steeplejacks, platforms, or scaffolding.
Even more, when using drones for inspections, no person will have to leave the ground implying that there is no need to worry about the "Working at Height" safety and health regulations.
This approach is beneficial in case the structure or roof being inspected is unsound or has a complex and challenging access. Drone Aerial surveys can be performed up to a height of 400ft above the sea level.
A good example of roof inspection, a roof inspection likewise involves, assessing your chimney and all the flashings that surround it so as to help determine the degree of wear, examining downspouts', gutters, and everything else that's attached to the roof.
Lastly, the drone's quick deployment diminishes every potential disruption to staff on site or neighboring residents, with no damage to the environment or properties.
In case you need an inspection performed on your roof, but you have no time to do it yourself, then you can visit any nearby aerial photography company for assistance.