Drones have become a sure way of cutting the cost of shooting aerial imagery. These days, aerial drone photography is creating an unmatched level of visual intrigue in safe, convenient, and more affordable ways than we ever thought.
As a matter of fact, drone photography is the next big step in high-end real estate sales and forward-looking realtors and agencies are quickly adopting it to achieve an edge in their markets.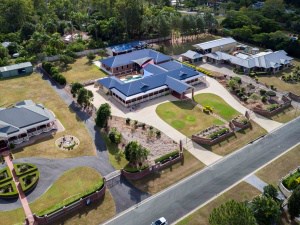 Droneworxs Aerial Photography is your one-stop-shop for all your real estate drone photography needs in Australia. We offer real estate video in Brisbane and aerial real estate photography.
High-quality drone imagery and videos are now a MUST for all real estate listings. Whether looking for aerial filming, aerial drone photography, 360° Virtual Property Tour, internal and external video or still photography, we offer you an exciting way to catch the eye of your potential buyers.
Using viable models and superior quality equipment, we make real estate photography easy and worthwhile. Try our drone aerial photography services to showcase your property's selling points in a cheaper and convenient way.
Want to sell a property in Brisbane using walk through videos, aerials, still photography or 3D tours? Well, go no further than Droneworxs Aerial Photography. Here, we capture every real estate property at its best.
Since the very beginning, we have been playing a very instrumental role in the marketing and sale of our clients' listings. Any real estate enthusiast understands that potential buyers value drone videos and interactions on virtual tours of listings.
We help you provide your prospects with high quality, neat and professional videos and images that can take your listings' marketability to the next level.
Real estate drone photography is fast changing how the real estate market in Brisbane does business. Trust Droneworxs Aerial Photography to help you keep up with the pace and stay at the fore of your competition.
Include the added value of high definition pictures, drone tours and videos on your listings with our high-tech tools, expertise, exceptional workmanship and a cool head of professional pilots, photographers, and filmmakers.
Contact us today to change the way people perceive your real estate listings online!