Droneworxs Aerial Photography is your go-to drone company when you need the best aerial image and video artistry in Brisbane.
Our drone aerial photography solutions combine advanced technology, passion, and expertise—all which are conveyed in our completed assignments.
From simple to intricate shots, small budget to a full-scale movie budget, we inspire your idea and transform it into a stunning, effective and shareable digital medium.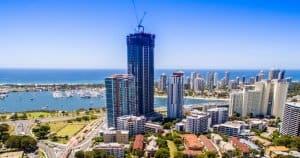 We are your CASA certified drone pilot with in-depth experience in drone services for aerial photography and video. Our wide range of services provides dependable solutions for lifestyle, action and commerce applications.
From aerial drone photography, aerial real estate photography, drone inspections, aerial mapping drone services, 3D drone mapping, indoor drone video to real estate videos in Brisbane, we deliver success.
Reach new heights and tight spaces to shoot new angles for your next big project. Think Drone Aerial Photography for all your photography drone services including indoor filming, aerial photography and video production services in Brisbane.
As a fully insured, legal drone/UAV/UAS operator in Australia, we are available for any task, small and big alike. We can cover any project involving group shots, wedding videography and photography, corporate events, design, animation, real estate/construction inspections, web and print etc.
We deliver high-quality aerial photography and cinematography customised to your specific needs. Indeed, we bring you stunning drone photography and perfect aerial videography in Brisbane.
Have an upcoming occasion or spectacular venues or properties to showcase? Choose our premium photography drone services for the best outcome. Using advanced techniques and equipment, we turn your vision into an amazing digital piece for your need.
If you have an aerial drone image and video ideas for a particular project, trust our experts to make it a reality. Whether looking to impress a potential client, tell a story, pitch investors, sell a home or simply share progress of a given project, we are the PROS.
So what are you waiting for? CONTACT US!