Welcome to Droneworxs Aerial Photography!
Since the very beginning, we have been offering turnkey aerial photography services in Brisbane at competitive pricing. Our professionalism and passion for drone technology have made who we are today—and we rock!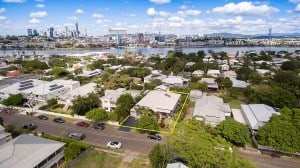 Built on the tenets of integrity, creativity, and teamwork, our aerial camera specialists and drone pilots showcase your work with superb footage, going above and beyond to get you exactly what you need.
Our drone photography services employ robust and reliable drone technology to deliver excellent performance stunning aerial imagery that speaks for itself.
Indeed, drone photography has changed the world of cinematic productions in various industries. From the manufacturing and construction, survey and inspection, education, to the real estate and the online marketing sectors.
We at Droneworxs Aerial Photography leverage our aerial drone photography techniques to deliver one-of-a-kind productions that stand out from the crowd.
Trust Droneworxs Aerial Photography to elevate your perspective through high-resolution drone photography services that capture perfect shots—thanks to our fleet of top-grade drones/quad copters that produce exceptional aerial footage sure to wow.
Renowned all over Brisbane for our aerial imaging expertise, our professional digital photographers, videographers and drone pilots combine decades of experience and creativity to guarantee you timely, accurate and actionable data to enable you to make sound decisions.
Are you looking to build highly dynamic and interactive maps and visualizations using terrain models, orthomosaics, 3D models, and NDVI analysis? Well, turn to our team of experts to customise your next big event or project in a way that highlights your key features and strengths.
Professional Editing And Production Services
Are you the picky type? Share your ideas with our experts and get spot-on images and videos. Our technical skills, innovation, and expertise set us apart from our competitors.
So when you need a reliable company for your drone aerial photography services in Brisbane, contact us first. Our pricing is competitive and amazing discounts await you.
Check out our portfolio of aerial video and photography too to get a feel of what we can do!