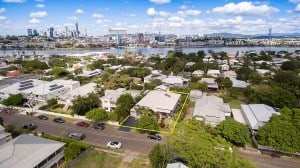 Pricing a real estate drone photography job can be tricky since pricing tends to vary wildly. Depending on the reputation of the drone photographer, the difficulty level of the shoot, the type of shoot, the editing needed, and the locale, the price can range anywhere from as low as $150 to as high as 400 for still shots, and as low as $300 to as high as $1000 for a short video. It is important to include a drone video when showcasing the home, as it gives a view that otherwise will not be possible.
Navigating Through Several Prospective Drone Photographers
It can be tough deciding which drone operator to hire. One sure way is to ask to see the drone photographer's portfolio. However, if have many drone photographers to choose from, you will have to sift through the lot quickly. While some low-priced drone photographers may be good, you should try to avoid those. Go for the moderately priced drone photography services, if you have a tight budget to work with. Meet with prospective drone service provider, go through their past works, and ensure they are the right fit for the job you have in mind. If you are based in Australia, then an Australian real estate photographer is advisable.
Do It Yourself
As an Australian based real estate professional,becoming a drone photographer may not be as hard as you think. Depending on the type of drone you choose to work with and the type of job, you may need to get certified. However, here is a look at the some of the drones available to you.
There are several types of drones on the market. Some are quite high-end such as the DJI Inspire 1. This type of drone will set you back a couple of thousand dollars. Since practice is important to perfect flying a drone, you can start with a low-priced drone. With enough practice, you will soon be creating Hollywood level aerial video.
Other drones such as the DJI Phantom 3, 2 and 1, and the Autel range of drones are excellent choices for amateurs.
Know the CASA Guidelines for Real Estate Drone Photography
It is important to know the guidelinesand regulations in place when you intend to use a drone for commercial purposes. It is imperative that the Australian real estate photographer you hire follow these CASA guidelines before and during you the shoots.
Know the Risks Involved
A drone can cause injuries and property damage when there is an accident. Even a tiny drone can cause significant damage. It is important that the drone operator is insured.This will enable you avoid substantial settlements out of your own pocket. Talking to your lawyer about liability issues and insurance is a must before you fly any drone or employ a drone service provider. You should never compromise safety and privacy when taking drone photographs.
The Bottom Line
Choosing a real estate drone photographer may not be as hard as you think especially since the drone photography industry is growing rapidly. You can also decide to go the DIY way, although much practice is needed to master flying a drone. Either way, knowing how to navigate through the drone photography prices Australia will enable you get the best value for money.