The popularity of aerial drone photography is increasing by the minute. Whether it's for travel destinations or for your wedding, the trend seems to rise. Some people have the gift— or putting it this way, are naturally skilled. Some learn and others may have the passion, but never quite the skill. Well, due to the availability and accessibility of affordable drones in the market, drone aerial photography business is quite booming, nowadays.
What is a Drone?
Simply put, a drone is a relatively small aircraft piloted by computers or a remote control. They have started from being used in military operations to having it for commercial use.
This is because the consumers' appetite for the WOW factor has surged over the past few years. By showcasing destinations or important events, the use of drones makes it even better. The footage would most likely be focused on an area where the camera rises to get amazing views of skylines, landscape or people to get that dramatic visual impact.
What Does it Take to be in the Business of Aerial Photography
For starters, it would need experience in flying the drone as the skill would give you an edge over others. You don't need to have a professional business background, just knowledge on the technical side would be important.
Although you need not any kind of special training or solid education to be in this kind of business, you can attend trainings on using your drones— that way, you get to possess that level of professional skill that makes you stand out from the crowd.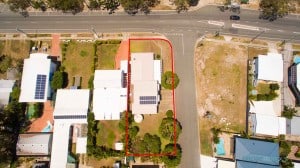 After the training, you would need some practice. As the old cliche says, "practice makes perfect."  By practicing, you get to perfect your skills and be the master of your craft. There are so many beautiful things to be seen and experienced by most people; it's nice to see something from a different angle.
Aside from the skills, you should also have a comprehensive business plan. It's best to plan out what goals you have and take note of the challenges that might arise such as competition.
Market your Skills
In any business, marketing is vital. As a photographer, you should be proactive when it comes to marketing. You should be able to market yourself as a photographer and your skills to attract potential customers.
You may opt to have brochures printed out, advertise on social media and create a website for your online portfolio. However, the best marketing strategy would always be having great skills and good work ethics so as to have referrals and repeat customers.
Points to Remember
Think about how to get started. Remember to know the laws concerning drones in your locality. Once your settled, check your equipment. Think about getting a stable camera for your drone, and some other extra equipment you might use such as a video transmitter, goggles, laptop and a good editing software.
To be a professional photographer, you need to keep yourself informed about everything that comes under aerial photography from new laws concerning drones or the newest quadcopter. It pays to have a good solid foundation on your chosen field.
What Sets you Apart?
Sure you have the latest gear and the skills, but what makes you different should definitely be your passion. You should be able to enjoy what you are doing and turning it into a profitable enterprise where you excel. Believe in yourself and you are one step further to succeeding in your chosen field.
From sunny skies to vast landscapes, the drone aerial photography business has given the business of photography a promising future. When you think about starting, think of flight safety courses, establishing clear pricing and spending wisely on all equipment and marketing matters. The growing demand in this field has steadily increased whether it's for technology, agriculture or events.