Providing excellent quality in drone services, Droneworxs Aerial Photography is an industry leader that takes you to new heights in professional aerial filming, imaging, and editing.
We are a licensed aerial photography drone services company that uses remote controlled drones or UAVs to capture imagery of Brisbane and beyond.
As a forward-looking aerial photography specialist, we offer premium drone services all across Brisbane. We are proud of our ability to continually evolve with the advancing UAS technology and the ever evolving industry.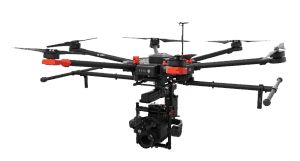 Since the very beginning, we have been providing our customers with proven specialized photography drone services that are cost-efficient and deliver superior quality aerial imaging and cinematic production to our clients.
In this new era of drone flying, Droneworxs Aerial Photography has been expanding its operations, successfully navigating the ever changing legal and regulatory environment of drones.
As a well-established aerial mapping drone company, we are robust and reliable, with professional photographers, pilots, and artists dedicated to your success.
We have invested in state-of-the-art technology with new inspection and measurement capabilities, and which allow us to capture the experience in real time from a thrilling vantage point.
Whether looking for drone services for engineering and industrial applications, we are the right partner for you. Our next generation equipment feature high-resolution image and video filming for aerial mapping projects, drone flare inspections, environmental studies, 3D modeling and specialty sensory applications.
We work closely with other professional engineering and architectural firms to offer exceptional photography drone solutions to support their planning, productivity and efficiency efforts. We also provide regulatory compliance, consulting, training, and business workflow integration services.
Our aerial photography in Brisbane also delivers the following services:
Drone inspection
Drone aerial photography
Aerial real estate photography
Drone roof inspection
Drone flare inspection
Real estate drone photography
Drone asset inspection
Drone photography services
Roof inspection
Photography drone
Real estate video in Brisbane
Drone aerial photography services
Trust Droneworxs Aerial Photography to showcase constructions, homes, and locations like never before. Make your real estate residential and commercial properties stand out—contact our experts today to make aerial drone photography, mapping, analysis, and inspections work for you.