Welcome to Droneworxs Aerial Photography!
We are your one-stop-shop for all your drone aerial photography services that adopt the latest GPS-enabled multi-rotor drones to turn new aerial imagery ideas into an amazing reality.
Exceptional aerial drone photography is what we do best at Droneworxs Aerial Photography. Whether you're looking for the best perspective of your real estate project or just a peek at your home from the sky, we capture exactly what you envision.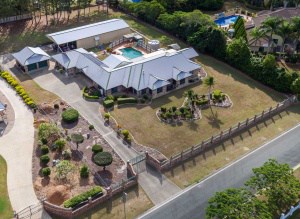 We are a licensed commercial day and night operator of unmanned aerial vehicles in Brisbane having been granted "Permission for Aerial Work" by the Civil Aviation Authority.
Our knowledgeable drone pilots have passed the established industry CAA-approved exams, flight assessments, and hold relevant Remote Pilot Qualification (RPQ-s) required for multi-rotor aircraft weighing less than 7kg.
With their massive experience, they are capable of flying agile drones near difficult locations, day or night, while ensuring the highest safety and operation standards.
Are you in Brisbane and looking for a drone photography expert to help you capture the ambiance of your treasured moments or a bird's eye view of your real estate investment? Go no further than Droneworxs Aerial Photography.
We specialize in offering a wide range of drone photography services that deliver value. From taking real estate video in Brisbane, drone aerial mapping, drone flare inspection to drone aerial photography services, we add a new perspective to every image we take.
If you're looking for cost effective aerial photography, cinematography and videography with amazing shooting angles and reveals, we are the specialists to trust.
Get the best perspective with our drone photography
Droneworxs Aerial Photography owns UAVs that carry cameras with the most advanced gyro-stabilized gimbals capable of generating ultra-sharp HD 4K videos and megapixel still images.
Using pre-programmed flight paths and flying autopilot with pinpoint GPS positioning, we deliver highly detailed and accurate results.
We are a leading drone photography company in Brisbane. We provide our remarkable filming, video editing, and drone aerial photography services to a wide range of clients for different applications including:
Events and sports aerial filming
Night photography and filming
360° Virtual Reality Aerial Panoramas
Commercial property aerial photography
Aerial drone photography for Estate Agents
Tourism, travel and hotel aerial photography and video
Indoor aerial photography
Aerial corporate videos for product launches, advertising, websites, and promotion
So, what are your aerial drone photography needs–events, property, access, flyovers, or construction? You name it; we'll capture it!