One of the most challenging things to do in business today is marketing a real estate property. This is due to the stiff competition and partially because online listings generate most of the leads in the current market. Most potential property buyers today start their property search online, which makes it difficult for you as a real estate marketer to standout from the rest. However, the impressive development of drone technology allows drone photography for real estate, which has positively changed everything about real estate marketing.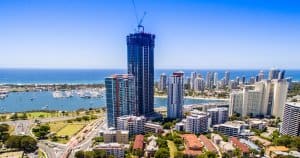 With almost every property buyer searching online first, the act of making your property listings unique is important in real estate marketing. Drone photography for real estate has made this possible by providing high-quality photography and videos, which pays back handsomely. Dramatic camera drone photography and video in online listings has emerged as one of the latest marketing strategies in real estate. The effectiveness of drone photography in real estate marketing has made many to consider it as one the most important technology to be used in real estate marketing after the internet.
The use of flying cameras by real estate photographers has revolutionized property marketing. However, it is effortless to understand why photographers can produce stunning and dramatic landscape shots, mountain vistas, ocean, and seamless fly-around of beautiful home exteriors.
Drones have also brought a way of taking shots that could not have been imagined before. For instance, by flying down from 200 feet onto a property while capturing all the details of the large property in a dramatic form, and then flying 2 feet above the driveway to the front door.
It is, however, important to note that there are limitations of using drones for real estate photography despite its many benefits. First, a drone cannot be able to shoot all the videos and photography that are used for market listing. Flying cameras are not ideal for taking some kinds of photos and videos used in real estate marketing. These include interior photos in smaller spaces, keenly focused or fixed position photography, standard street-level shots as well as homes shrouded by tall buildings or trees.
Conclusion
Overall, the use of drone photography for real estate is increasingly becoming common today. This is because most of the latest drones are easy for real estate agents to operate. However, if you are thinking about using a drone for real estate photography, it is important to ensure that you are ready for it first. Being ready for the drone means knowing the attachment equipment and learning how to operate it well.