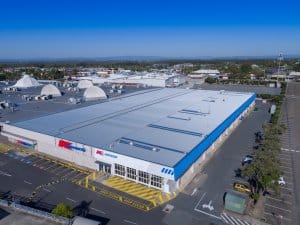 No doubt, the drone market has grown exponentially in recent years—and rightfully so! This trend is expected to continue at an annual rate of 32% in the years 2015-2020.
As a result, our airspace will change and with it, more opportunities birthed. Droneworxs Aerial Photography is a creative drone aerial photography company that offers professional UAS/drone solutions to many clients in Brisbane.
We are drone aerial videography service experts who execute every job with the highest level of creativity, production value, and incredible results. To us, aerial cinematography and photography should be a breathtaking art—we make it visually appealing with professional results.
Whether film production, news and event broadcast, industrial companies, marketing or government institutions, we ensure optimal productivity for all our clients.
Regardless of your aerial photography needs, Droneworxs Aerial Photography provides drone video production for all kinds of applications including aerial Mapping, drone asset inspections, safety enhancement, aerial real estate photography as well as training and business implementation of drones.
Why Us
We are renowned throughout Brisbane for our equipment expertise, flying skills and knowledge; and unmatched understanding of professional camera work. We also deliver high-quality drone aerial photography and video services for media and film production companies.
If expertise, professional approach and superior quality results are important to you, trust our operator teams to deliver! Our crew combines decades of experience in aerial photography, and remotely controlled aircraft operations to deliver the latest and best solutions for your needs.
We provide full drone aerial photography services that deliver final videos and images ready for publication. We are fully insured against public liability to fly at the highest altitudes for aerial mapping, roof inspection, and drone flare inspections and any other application.
Our expert drone aerial photographers are only a phone call away.
Contact us today and enjoy the experience of seeing your imagination expanded by the unlimited possibilities we offer!
Note: Fly safely and responsibly, folks.