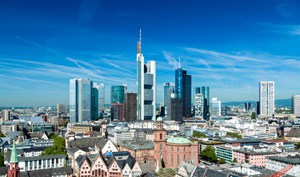 You've seen all of the awesome pictures taken by drones. Stunning landscapes, wildlife, and beautiful skylines; now you want to be the one taking those pictures.
Aerial photography is becoming more and more popular as it is now cheap thanks to drones. The vantage points they give are spectacular and far better than anything you could capture on flat level land.
But, before you jump feet first into taking your own aerial shots, there are a couple pointers you should learn. Now, obviously, you'll first need to pick a drone to purchase.
This article won't go into that in detail, but doing research online should yield you some great results. The DJI Mavic Pro or the DJI Phantom 3 are some of the most popular, but finding one that meets your criteria is important.
Factors you should consider include size, cost, battery life, and range. Once you've got a perfect drone for yourself, follow these guidelines to learn how to start creating your very own quality drone pictures.
Be Familiar With The Regulations
 This is the most important part, as you don't want to end up with a fine because you didn't know the rules. Each country has a different set of rules, so look up your flight administration guidelines for UAVs or UASs. Here are some basic guidelines you should follow, as these seem to be universal rules across most countries.
You should always be able to see the drone
Maximum height it can reach is usually around 133 meters
Never fly over groups of people
Respect others privacy
No flying anywhere near airports and other designated no-fly zones
Other than those somewhat common sense rules, some countries additionally require you to register your drone with their aviation governing body. The rules for your country should be clear and easy to find on their website.
Learn The Controls
This step is mainly for the beginners, who have never operated a drone before. If that's you, don't worry. Drones are relatively easy to operate as they just take practice.
However, you may not want your first time ever flying one to be with a brand new thousand-dollar drone you just bought. Thoroughly read the instructions and become familiar with how to operate one of the remotes.
There is also drone flight training in some locations, so look up if there are any of those businesses around you. Once you have some basic knowledge and you feel brave enough to fly your own, start with basic manoeuvres and work your way up.
Get Flying!
If you've gotten to this point in the article, then you know about everything you need to. Now the fun part. It's completely up to you what you want to photograph. As long as it's in the guidelines and you make sure your drone will have ample battery life to get back to you, you'll have a blast.
The only thing you can do now is practice. Your first pictures may not come out professional grade, but if you keep at it, you may surprise even yourself. Have fun with it and before you know it, you'll be taking awesome aerial photography.