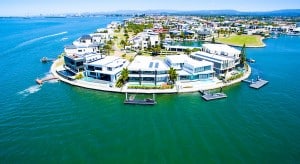 After getting your UAV certification or license, you are ready to start shooting. Here are five tips that will enable you to shoot a compelling listing video.
Keep the Videos Short
When shooing your first video, you may be tempted to make a long video butit is best to keep the video under a minute. Keeping the video short will allow you to hold the audience's attention throughout the whole video. Do not create videos that exceed the attention spans of the audience.
Add Music to the Video
With a soundtrack, the video becomes twice more involving. Using most songs without permission is illegal. However, you can license music from a less popular musician. In addition, you can find many royalty free instrumental music on the internet, such as on YouTube. It is always good to contact the musician before using his or her music even if the song is not licensed.
Do Not Be Concern about Making Videos in High Resolution
While having a 4K UHD camera is good, the video files from such cameras produce huge files. This makes processing the video more challenging. In the end, you will most likely not be able to upload a 4K UHD video onto the web; the sizes are just too huge. Many sites will not permit you load such huge files. Even if the video is going to be on your website, potential customers do not appreciate having to wait for a long period before the video loads. They will also not appreciate the constant pauses as the video buffers or loads the content. The smaller the file size, the smoother the video will play. Remember, you are not making an IMAX movie for a cinema. Anything higher than 2.7K is usually too much.
Follow the Regulations
To protect everyone, there are regulations set in place by the Aviation Authority in the country you are based. You should follow them. These regulations usually concern conditions such as the maximum height a drone can fly, areas where you cannot fly a drone, such as near an airport, and the paperwork needed when using a drone for commercial purposes. Breaking these rules can lead to very stiff penalties especially if an accident occurs during shooting. In Australia, CASA handles the regulations concerning remotely piloted aircraft. Ensure you acquiesce to the rules and regulations available.
Practice, Practice, Practice
There is only one way to become a better drone pilot and that is through practice. The more work hours you put in, the better you will become. Other types of drone flights, such as for mapping may not be as tough as real estate flights since with UAV mapping, the whole flight is usually automated. Learning to fly close to obstacles and navigating tightly around the property when you are filming a real estate video is only achieved through practice.
Great Gold Coast real estate videos are important when selling real estate in the city of Gold Coast. It is important that you work with an experienced real estate drone photographer.