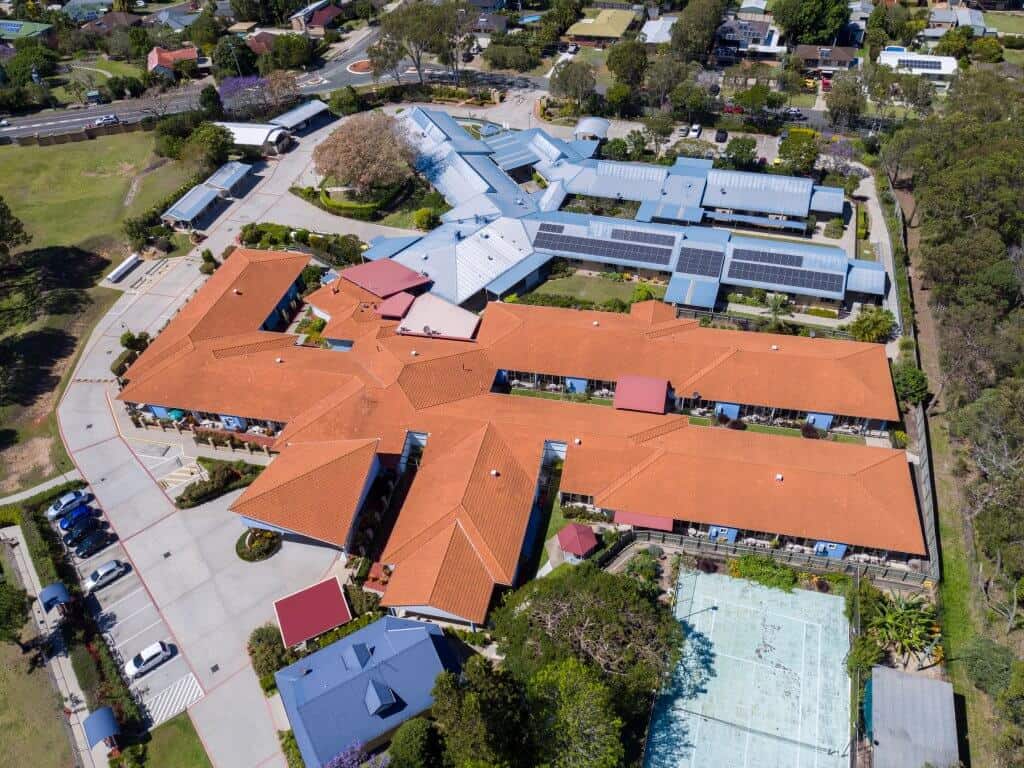 Drone Roof Inspection
Drone roof inspection service from Droneworxs in Brisbane has the ability to fly close to buildings, and into awkward positions where other means of access may not be safe, appropriate or cost effective. We can provide detailed high definition pictures of buildings and structures where access towers, cherry pickers and scaffold may not be viable. Droneworxs can offer a quick solution to investigating an area that needs to be inspected. We can liaise with the client on the ground ensuring that all areas of concern are inspected. The client or surveyor is able to see what the camera is looking at via a real time downlink, with more detailed results available once the Drone has landed.
Using our brand new UAV technology, we can safely deliver HD digital photograph and close up video of the entire roof area, and envelope of a building.
Droneworxs Aerial Photography  can do routine inspections, or investigate a rooftop on request.
Our latest drone with a Specialised zoom HD camera (4K) can track, document and monitor your raging roof or envelope for trouble such as defects, cracks, leaks, decay, and water pooling.
The Drone can record video and photograph the gutters, drains, downspouts and vents for proper water drainage.
OUR DRONE ARE THE PERFECT  SOLUTION FOR ROUTINE BUILDING INSPECTION:
Routine aerial camera inspections and assessments can prevent major damage before it happens by detecting trouble in advance.
Inspect your roof or envelope the wise way! No need for ladders, scaffolds, expensive, noisy motoriSed lifts with pollution.
Droneworxs Aerial Photography offer fast response times, and emergency call outs.
We are CASA certified and fully Insured business,
Our Skilled Drone  pilot can fly the Hexacopter to within feet of the structure and safely deliver HD photos and video on memory stick Droneworx Aerial Photography roof inspections allows surveyors to see signs of damage in most high level areas e.g.
Drone Roof Inspections cover the following:
Parapet Inspections
Gutters
Flat roofs
Skylights
Lead flashing
Pointing
Windows
Drone Roof Inspection Brisbane
Drone Roof Inspection Gold Coast
Drone Roof Inspection Sunshine Coast