Real estate is a dynamic industry that keeps growing by the day. Developers are establishing world-class property with great value and this is bringing in more sales. Realty sales agents are faced with the task of marketing these properties to drive more sales. High-end property photography using drones is the most effective way agents can use to promote these superb home establishments.
Realty photographers are coming up with exceptional dramatic shots of home interiors and exteriors and surrounding landscapes through the use of UAVs. These gadgets have the ability to maneuver through a lavish property and highlight specific details.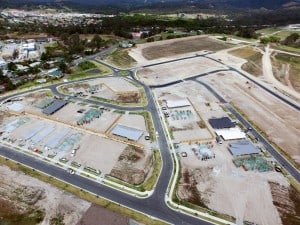 Realty agent websites are now attracting high traffic from high-end property buyers who come to shop online for homes. What they typically look for is high-quality images of property from which they can be able to make an informed purchase decisions.
UAV aerial photography brings out a great view of a property's features such as a swimming pool, a well-trimmed garden, a lively waterfront view, and the overall value and beauty of a home in a much simpler and cheaper way. Property inspection and surveys are also done using drones.
To achieve high-quality photography for luxurious property, a few things should come into play:
Source a professional drone operator to do the job for you- Outsourcing the service cuts you the costs of buying a drone and the time of getting a UAV operating certificate to be able to legally operate the drone for commercial purposes, and the poor quality images you would typically capture if you did it yourself with no prior training. Working with a trained professional guarantees you excellent results, to say the least.
Work with your drone photographer to prepare a flight plan using features such as integrated flight planning and camera control software. A trained professional aerial photographer should be able to carry out this task.
Work with a drone that has great features- Whether you are a photographer or an agent seeking to hire photography services, ensure that the drone in use has high-end features to be able to capture top quality photos. Such features include 3-axis gimbals for camera stability, a glidecam, automated trick camera shots, object detection to avoid collisions, GPS for navigation, and high-resolution cameras, just to mention a few.
There are several benefits of using drones to capture images for high-end property. For starters, you will be able to achieve dramatic and highly captivating photos that are appealing to potential buyers, have more aerial tours where the drone can fly through the exterior and interior of the property and capture the best shots.
More property features such as backyards, walk paths, landscapes, schools, and parks that appeal to a buyer's taste and preference can also be captured. Aerial photography places your luxurious property at the top of the list, giving you an advantage over your competitors. This guarantees more sales. The overall cost is cut by more than half making it economical and pocket-friendly for you.
Contracting a professional drone operator's services can cost you a few hundred dollars to carry out a full photography shoot of your property. A few things you can check before signing a contract include:
UAV operator certification and licensing from relevant authorities.
An insurance cover to cater for liabilities.
Previous work experience. You can check their portfolio to see previous work done.
Charges for the whole process. Prices differ from one service provider to another. Choose the price range that works within your budget.
It's about time people began living the luxurious life they've always envisioned. Thanks to realty developers, more and more properties are being created daily to meet this need. The link between the marketing agents in charge of selling off these high-end properties and the potential buyers interested in making purchases is the intervention of drone photography.
Realty marketers should make use of drone photography to capture top quality high-resolution photos and present them to buyers through different marketing platforms. Why use a standard camera for limited images when you can use a drone for greater aerial shots of your property? Try drone photography today.