Let's face it; aerial photography and videography are some of the most breathtaking artistic works you'll ever see. And with the rising popularity of drones, bird's eye view photography is certainly becoming a convenient and accessible way of filming.
When it comes to drone aerial photography services in Brisbane, Droneworxs Aerial Photography stands out as the PRO.
We are masters of top drone photography and filming techniques. With our hands-on experience in the world of photography, trust me; we have 'been there and done that'.
Our all-inclusive aerial photography services feature everything related to drone photography including real estate drone photography, drone flare inspection, drone asset inspection, commercial aerial photography, and even drone wedding photography.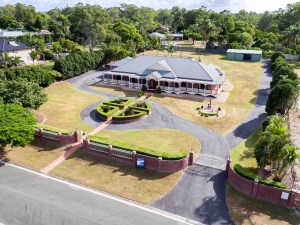 Droneworxs Aerial Photography houses talented photographers who know how to fly a drone. What's more, they are highly skilled in the art of taking picturesque aerial photography using exceptional drone filming techniques to deliver cinematic drone shots.
We take your aerial photography in Brisbane to advanced levels through monumental image and video productions. We are insured and licensed to fly drones any time of day and night.
Our professional photographers are well-versed with piloting skills that enable them to maneuver drones to the rightful positions and locations at the right time to get you the best shots.
If you are a beginner in the world of drone flying, your skill limitations may be an impediment in capturing beautiful aerial shots.
And since drone technology is fast evolving with newer versions coming with complex features that often make flying a no walk-in-the-park for many beginners, you can always trust expert drone pilots at Droneworxs Aerial Photography to do the job for you.
Using live HD video feeds from the drone to the ground, our crew is films and edits in real time using camera angles and settings from the ground. For complex shots, we combine two ground stations and a separate pilot and camera operator.
So, do we sound like the drone photographers you've been looking for? Contact us today for a free estimate.
Aerial drone photography tip: To stay out of trouble, be sure to read, understand and strictly follow the law and regulations regarding drone flying.