Although the military has been using drones for decades now, its widespread use for commercial and amateur purposes is quite recent.Aerial photography is one activity that drones have made more accessible.
Let us start with the basics. What is a drone? A drone is simply an unmanned flying vehicle (drone) which is either controlled remotely or self-piloted with the help of an onboard computer. Most drones you can acquire on the market have features that make flying simpler. However mastering aerial photography using drones is a skill that takes hours of practice.
Getting Started
Know the Laws
Before you get your first UAV, make sure you know the laws of your locality. For example in the United States, FAA guidelines specify that all unmanned aerial vehicles should not reach altitudes 400 ft. above ground, and at the same time should not be within 3 miles of an airport. Other jurisdictions do not permit you to fly a drone over someone's private real property such as homes and yards, or over a group of people. As such flying a drone over someone's home is a trespassing violation. It is best to be conversant with the laws concerning unmanned aerial vehicles before acquiring your drone.
Acquiring a Drone
As a beginner, you may want to start with a cheaper model since almost all beginners crash their drone during their first flights, as such getting an expensive drone is not advisable. As you become a better drone pilot, you can then move on to more advanced models. Models below the $100 price, such as the DBPOWER WIFI FPV Version U818A Drone, are perfect for beginners.
Models may have either a camera mount, a GoPro mount or an onboard camera. A GoPro mount allows you to show to mount GoPro cameras. These cameras allow you to shoot 4K high definition videos. Professional drones such as the DJI Phantom 3 has a GoPro mount and can cost up to a $1,000.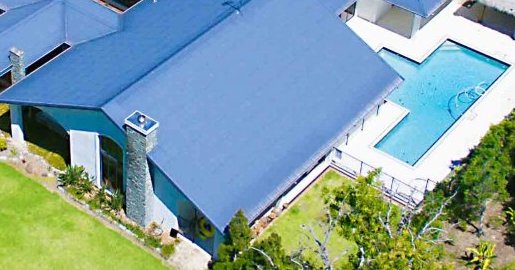 Another thing to consider is the battery. You will want to invest in long lasting batteries since this allows more flying time.
Getting a drone without an onboard camera has its advantages. You can fit the drone with a high-quality camera for better shots. The GoPro Hero series are quality mountable cameras. The Hero5, for instance, allows you to shoot stunning HD 4K videos and take vivid 12MP photos. Other inexpensive great starter cameras include the YI 4K Sports and Action Video Camera, and the DBPOWER N6 4K WiFi Action Camera.
With a large drone, aerial photography using drones is usually free of vibration.However, with small drones, vibration can ruin the photos. Gimbals and vibration isolators will eliminate vibrations and give you sharp clear images. Fast lenses also help eliminate vibrations.
With your UAV, you can start capturing amazing sceneries, both videos and photos. You can always edit and fix the video in post-production.
Self-Flying Drones
Self-flying drones allow you to preprogram the drone with predetermined paths and movements. Some can even auto follow a GPS device such as a smartphone or a smartwatch that comes with the UAV. Smart drones such as the Yuneec Typhoon come with a touchscreen controller and a smart mode that allows the drone to fly itself. This Hexacopter also has an ultrasonic collision prevention, so it does not collide with objects. Videos taken are in 4K Ultra HD. In addition, the Yuneec Typhoonhas auto land and auto takeoff features that make it great for beginners.
Extras
To truly enjoy drone aerial photography, you should add extra equipment to your basic setup. I have already mentioned gimbals, fast lens, and vibration isolators. However, other equipment such as video transmitter and receiver will improve the quality of your shots and flights.
A video receiver such as the ImmersionRC allows you broadcast real-time video. While a receiver such as the ImmersionRC Uno5800 or the Duo5800 allows you to receive high-quality real-time feed. With the receiver, you can connect LCD glasses, and immerseyourself in a FPV (first-person view) experience.
Other equipment and gizmos,such as anti-gravity motors and specialized Remote Controllers, can improve your flying experiences.
Tinker with the Settings
Knowing the settings of the drone can allow for more impressive shots. Whether the camera is onboard or mounted, you can make changes to settings such as the frame rate, resolution, white balance, and exposure to name a few.
Finally, it is a good idea to join UAV flying clubs and online forums.