Aerial mapping is one of the most efficient ways of surveying large tracts of land as compared to traditional methods. The process involves creating a digital terrain model or an accurate photographic model by taking a stereoscopic image from a series of aerial photography. This model is then used for several different engineering and surveying purposes.
According to the mapping process, surveyors are required to offer both vertical and horizontal controls. Besides, they should also pinpoint supplementing information such as utility holes, hydrants as well as any other information that is not clear on the photograph. With the direction of the one doing aerial mapping, the surveyor locates large targets on the ground before the aerial photography. Moreover, the assessor offers the XYZ coordinates of the targets to the person doing the aerial mapping. The three coordinates are then used as the control points for better aerial photography as well as offering supplementing information. Therefore, the surveyor can provide information that is clearer especially in critical areas as compared to aerial mapping.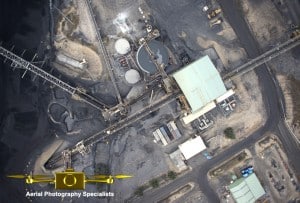 With the introduction of cheap drone technology, efficient lightweight batteries, and cameras, aerial photography has made the mapping of large tracts of land very affordable. Besides, the presence of advanced cameras with high resolution ensures that you can extract as well as analyse detailed and clear information after aerial mapping.
Apart from mapping large tracts of land, there are other benefits of aerial mapping. These include offering an efficient way of collecting data fast and mapping hazardous areas, which helps in minimizing health risks. Besides, aerial mapping reduces costs, as multiple crews are not required to go to the site for the work to done. Finally, aerial mapping offers more information that allows you to make honest and critical decisions, which could play a part in your final decision-making. Some of the regular surveys carried out through aerial mapping include flood risk surveys, quarry/landfill surveys, route surveys, volumetric surveys and topographic surveys.
Conclusion
In conclusion, aerial mapping offers a more efficient means for any developer to assess a large development at an affordable cost. With the low cost of drone technology, the aerial mapping is a fast growing concept in surveying large tracts of land and other areas. However, aerial photography is also becoming significant in municipal GIS System implementation.