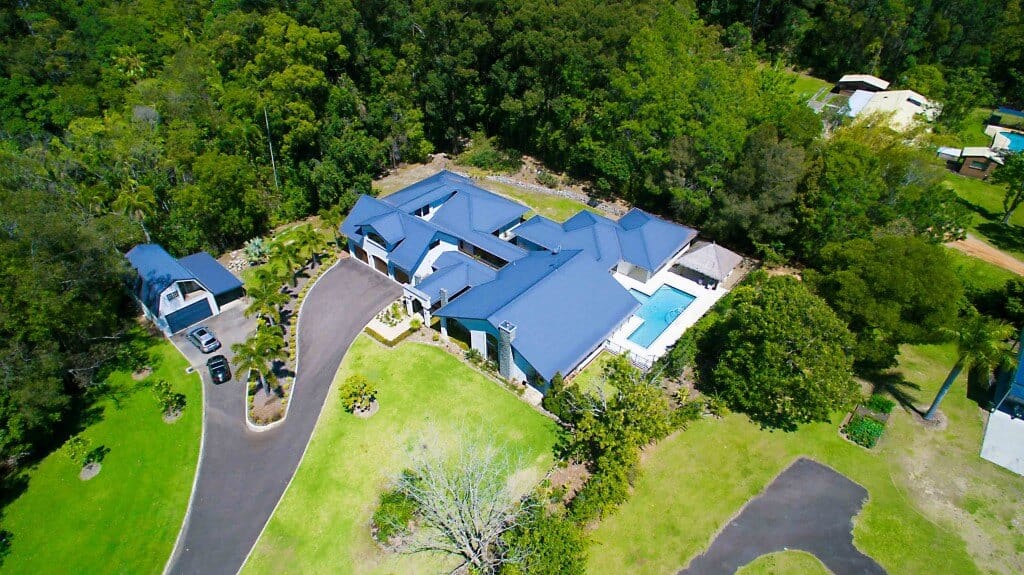 Looking to get an edge against your competitors in the marketplace? Drone aerial photography and videography is the new standard for high-end real estate marketing. From breath-taking aerial views to 360⁰ exterior tours, the team at Droneworxs is ready to create a seamless promotional package to set your listings apart from the competition. We run an efficient and safe operation, ensuring that your project remains on-time and within budget.
Our specialised drone technology has the ability to provide unparalleled, high resolution aerial photographs and video for your home or your client's real estate listing.
Premium properties that boast large blocks or million dollar views can also be appreciated in more dimensions using drones to capture the full picture. And the rise of video popularity online means a property in the spotlight is likely to reach an even wider audience through YouTube and social media.
The use of drone to show off a property from never seen before angles. I like the idea, as it adds to the drama and media rich engagement of the buyer. I'd rather watch a two minute video of a property looking it's best than some boring shots of the bedrooms, bathrooms and lounge."
Birds-eye view provides great assessment of the entire estate or property that cannot be achieved by typical ground photography. We also provide interior videography to get that smooth, beautiful high resolution video of the property.
Construction Progress Reporting
Using a drone for aerial photography and video is an effective tool for tracking project milestones, assessing contractor progress, managing your project and communicating with your team. From the initial site survey to the final completed building, Droneworxs can document each step of your construction project. Aerial images enhance monthly progress reports and marketing materials and are often required for legal issues and draw reports.
Our images not only document the status of construction but they are also used to settle conflicts, avoid costly delays, and provide anyone associated with the project valuable information while saving them time. We understand the importance of showing detail in the images and we provide the most comprehensive aerial documentation possible. The project name, location, and photo date is added to each image. You can choose to have a border around the images as well as your company logo. Anything is possible with Droneworxs.
We capture as many views of a construction site as you need. We then add the name and location of the project, along with the date of the photography at the bottom right corner of each image. We can also add your logo to your construction progress aerials.
Any construction site – large or small – can be photographed by Droneworxs Aerial Photography: an apartment community, shopping centre, hotel, golf course, restaurant, residential property, car dealership, school, and more. We also provide professional mapping services.
Commercial real estate marketing
Aerial photography is a critical component of marketing commercial property.
It is important for your prospective buyer or tenant to see the entire property and the area around it. Many national retail operations utilise drone aerial photography as part of their "site selection" process to determine exactly where to build their next store.
Our images show details such as the configuration of turn lanes and parking spaces, condition of a building's roof, and the proximity of competition and residential developments. All of these elements combine to have a tremendous impact on the outcome of a commercial real estate transaction.
Droneworxs Drone Photography will customise each photo shoot to your specifications. We understand that a "one size fits all" approach does not work in this business. Our mission is to provide aerial and architectural images that tell your story and make YOU a success. Contact us on 0488 033 938 for further information!
Aerial Photography Brisbane
Gold Coast Aerial Photography
Sunshine Aerial Photography