Aerial photography is one of the most amazing ways to make memories of the world around us, but……why do we always stop at a mere point-and-shoot camera?
If you're looking for the shot of a lifetime using reliable drone service for breathtaking videography or photography of places and events, Droneworxs Aerial Photography is the way to go.
We are a premier aerial photography drone service company that turns your dreams into reality. What's your take—a simple piece-to-camera or a multi-camera aerial shoot set up? Whatever your wish, we bring it to life.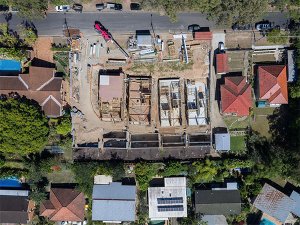 Your epic sceneries are just a quick flight away with our drone aerial photography services. Our drone pilots and photographers are experts at what we do and professionally set up serene, relaxed and steady filming environment to ensure the highest quality production.
Feel the experience of viewing the beauty of aerial scenery with our top drone operators. If you have an upcoming special event, a real estate property to sell, a location to showcase or beautiful scenery to capture, don't settle for anything less.
Droneworxs Aerial Photography makes every shot count in a way that blows away the mind. With well-crafted drone videography and photography, we can promise to create a permanent record of your valued events, opportunities and locations.
Want to add a tinge of untold creativity, depth, and innovation to your project, trust our highly certified pilots and drone photographers to take your production to the next level.
Combining the most advanced drone technology, we make your Aerial and ground-based film creation exceptional. We help realtors to make their real estate properties stand out, and sell faster. Our aerial videos and images are professional in every aspect and deliver value.
With our advanced equipment, high-tech drones and talented photographers, we go out of our way to cover unmatched ground and take amazing pictures from the sky.
From aerial real estate photography, drone roof inspection, drone flare inspection, real estate drone photography, drone asset inspection aerial mapping drone, to drone aerial photography services, unlimited possibilities await you.
Whether taking an aerial video, bird's eye view photography or drone aerial photography in Brisbane, we strictly adhere to safety, health, and operational rules, always delivering aerial photography drone services that speak for you.
Schedule a shoot today!
Note: Never flown a drone? Stay logged here to learn more for free on how to fly one.