Aerial drone photography has, wait for it, taken off!
Whether you like to call it quadcopter, UAS, drone or unmanned aerial vehicle, thing is, drone flying has become a fun-filled hobby for many folks—I included.
Quoting the words of Philippe Perrin, a French test pilot, and former astronaut, "It's only when you're flying above it that you realize how Incredible the Earth really is". This is where we come in!
Droneworxs Aerial Photography is one of the leading aerial filming and photography production companies with an edge in remote-controlled drones.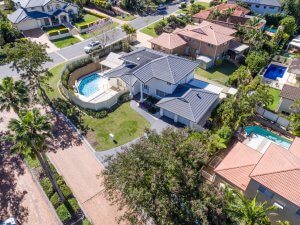 Using gyro-stabilized cameras with full 360° 3-axis rotation, design, and video editing capabilities, we deliver breathtaking, high-resolution photography in real-time, with enabled full control filming and framing of the images at any angle.
Whether you need the service for recreation or capturing those ultra-smooth, cinematic aerial footage and panoramas, our affordable aerial drone photography will help you capture imagery that speaks a thousand words.
Droneworxs Aerial Photography is your 'go-to' company for all your drone aerial photography needs in Brisbane. From drone inspection, aerial mapping drone, real estate drone photography to any other drone photography service, we are renowned pros.
Our powerhouse of talented drone pilots adds a new perspective to every shot. They combine many years of photography experience with next gen technology to capture stunning aerial images and deliver cutting edge solutions to our clients.
Are you looking to create an amazing artwork for your home, office or construction project; or take dramatic natural vistas from a bird's eye view? Single-image stills or multi-image panoramas, Droneworxs Aerial Photography adds a magical Hollywood effect to every idea.
Aerial drone photography is fun… Got an interest in photography and want to see the world from a new perspective? Get these three things; a remote-controlled drone, camera equipment and of course lots of time—to practice!
Having invested in the right equipment and expertise; we soar high to get you the epic aerial views you deserve. Are you a property developer, Production Company, event organizer, corporate marketer or e-commerce business looking for an expert drone aerial photographer?
This is it! We've got everything you need to help you take off.