Australian Government's Civil Aviation Safety Authority published a set of rules regarding the flying of drones in Australia which took effect on 29th of September of 2016. The drone or Remotely Piloted Aircraft (RPA) safety laws detailed in the Civil Aviation Safety Regulations Part 101 differ on the basis of whether your flights are recreational or commercial.
You must have a CASA licensed drone for you to legally fly a drone in Australia under the set out regulations. When performing commercial flights that have a financial return attached to them, the legal requirement is that you should have an (RPA) Remotely Piloted Aircraft operator's certificate (ReOC). CASA should also be notified if the Remotely Piloted Aircraft weighs less than 4.41 pounds.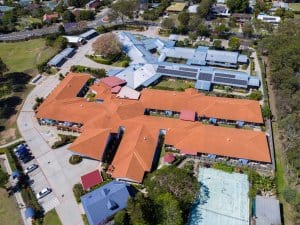 If the drone flight is recreational with no financial return attached to it, a certificate isn't needed. You, however, need to follow and comply with the set out basic rules of flying RPAs.
Anyone possessing an Unmanned Aircraft Vehicle Operator's Certificate (UOC) is legible to continue performing drone flights. AReOC is issued only when the certificate is renewed or varied.
CASA's Civil Aviation Safety Regulations Part 101 amendments aimed to:
Minimize the legal requirements and cost burden for low-risk RPA operations.
Publish an updated terminology database that is in line with International Civil Aviation Organization (ICAO). One such example is the change of the Unmanned Aerial Vehicle (UAV) to become Remotely Piloted Aircraft (RPA).
Shed light on which operators are required to acquire an RPA Operator's Certificate.
The amendment further details the Remotely Piloted Aircraft's (RPA) weight categories as follows:
A micro RPA should weigh 0.22 pounds.
A very small RPA should weigh more than 0.22 pounds but be less than 4.41 pounds.
A small RPA should weigh at least 4.41 pounds but be below 55.12 pounds.
A medium RPA should weigh at least 55.12 pounds but be less than or equivalent to 330.7 pounds.
A large RPA should weigh more than 330.7 pounds.
The newly introduced RPA operators' certifications and licenses include the ReCO and the Remote Pilot License (RePL).
The very small RPAs and Private Leaseholders/Landowners are excluded RPA operations in the amended regulations which are thought of as being lower risk. They have minimal regulatory requirements. Private lease holders and land owners can carry out activities such as photography, aerial spotting, carrying cargo, and spraying in their own land.
Before undertaking the first commercial flight, the requirement is that a notification should be sent to CASA 5 days prior. Standard Operating Conditions (SOCs) should also be adhered to. An Aviation Reference Number (ARN) should be obtained from CASA.
The standard operating conditions are as follows:
You cannot fly more than one RPA at a time.
You are not allowed to fly in forbidden or restricted areas without authorization from the relevant authorities.
Public safety operation areas are out of bounds for flights unless granted approval by the emergency response overseer. Such instances include firefighting and rescue operations, or accident scenes.
Flights should only be done at daytime.
Flights shouldn't exceed 400ft above ground level.
Flights should be done on a Visual Line Of Sight (VLOS) where drones are visible to ensure proper flight tracking and accuracy.
Flights are restricted in populated areas such as parks, sporting events, and beaches. In the event of a malfunction of the RPA, injury and damage would be inevitable in such environments.
Flights should be done over 30 meters away from people.
Avoid flights that are 3 nautical miles near a controlled aerodrome with a control operating tower.
These regulations aim to make drone flights better and ensure safety and professionalism is achieved. If you reside in Australia, be sure to have your drone licensed by CASA before you take it to the skies.