Using Drones to market real estate
1st February 2016
One step for Drones, one giant leap for the Real Estate industry! Drones are quickly making their mark within the trade offering a new dimension to the quality and accuracy of imagery production. Whether you're selling a property or hiring a broker, aerial footage captured by Drones are becoming increasingly popular within the market. It's time to move forward hand in hand with innovative technology and say goodbye to conventional photography … and here are the reasons why:
1 Effective Marketing
The best Real Estate Agents always have a plan of action when it comes to selling property, and above all, they aim to set themselves apart from their competitors. Aerial photography not only provides the ultimate results in imagery and footage but highlights the ability to evolve at progressed levels while your competitors are still working on the ground.
2 More Bang for your Buck
"A picture paints a thousand words, but an aerial shot shows even more," says Droneworxs Director, Tony Cook. "One aerial photograph can provide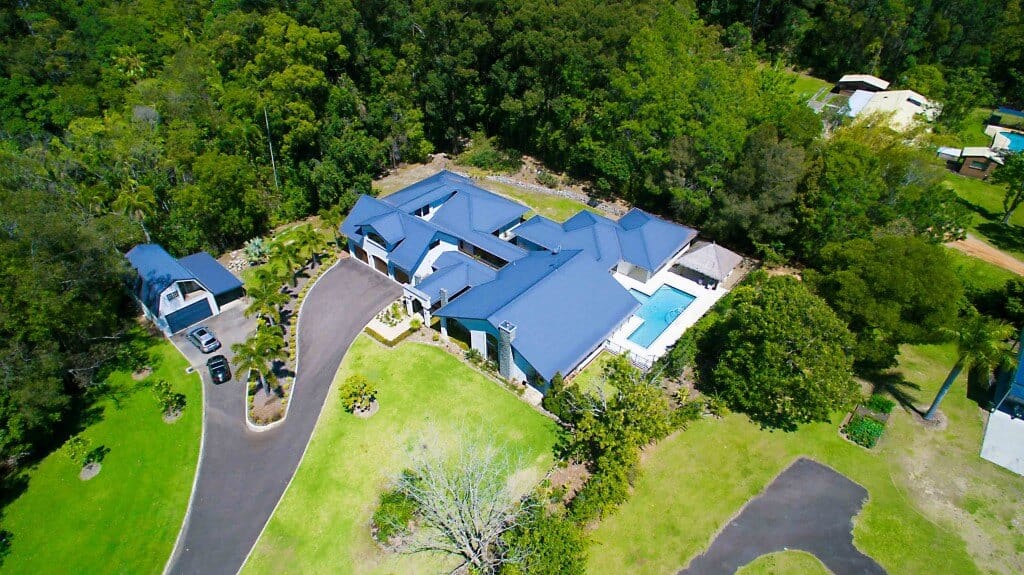 more than what half a dozen individual photographs can only dream of; making it a more affordable technique for your agency," Cook says.
There really is only so much you can achieve with typical ground photography. An individual Birds-eye view can provide a great assessment of the entire estate or property development, providing agents with the flexibility to showcase specific attributes. Features such as home sea views, and the distance from neighbouring properties is easily obtained with Aerial photography than the use of traditional imagery methods.
3 Higher Demand
As people begin to understand how this type of footage can really benefit an online real estate listing, the demand for Drone Aerial Photography will vastly increase. Currently, Drone footage is being used mostly for high-end properties, however we are bound to see a surge of interest in the near future which will allow for easier access and cheaper production. A win-win for all parties involved!
The Droneworxs Creation – Where It All Began!
Every industry has its pioneers. The automotive industry had Henry Ford, and the smartphone industry had Steve Jobs. Today, the real estate Aerial Photography industry has company director, Tony Cook.
25-years ago, Cook was the first pioneer of Aerial Photography, using RC Helicopters (Flying Eye Video Services, New Zealand) fitted with a 35mm camera and a custom-built transmitter. In those days, GPS' and fail-safe systems didn't exist, therefore making this practice unheard of! Combined with his experience from the Royal New Zealand Airforce and experience within Aviation Photography, this allowed Cook to separate himself from other competitors. Fast-forward 25 years, and Droneworxs operates using state of the art Drones with highly specialised cameras.
What Sets Droneworxs Apart From The Rest?
Two important factors: our unmatched experience in the industry as an entrepreneur, and the ability to adapt and expand in an ever-changing industry. Droneworxs have put their best foot forward in the market when it comes to Aerial photography, and together they're inviting you to take the next step.